Overview
You can upload and attach files to workers, such as photos, pdf files, etc. For example, you may want a photo of the worker's drivers license, or a scanned copy of a waiver of some sort.
How to Use
To get started, go in the Console to Settings => Users, and open the profile of the worker whom you want to attach a file. Then, expand the section titled "Documents". You should see as follows: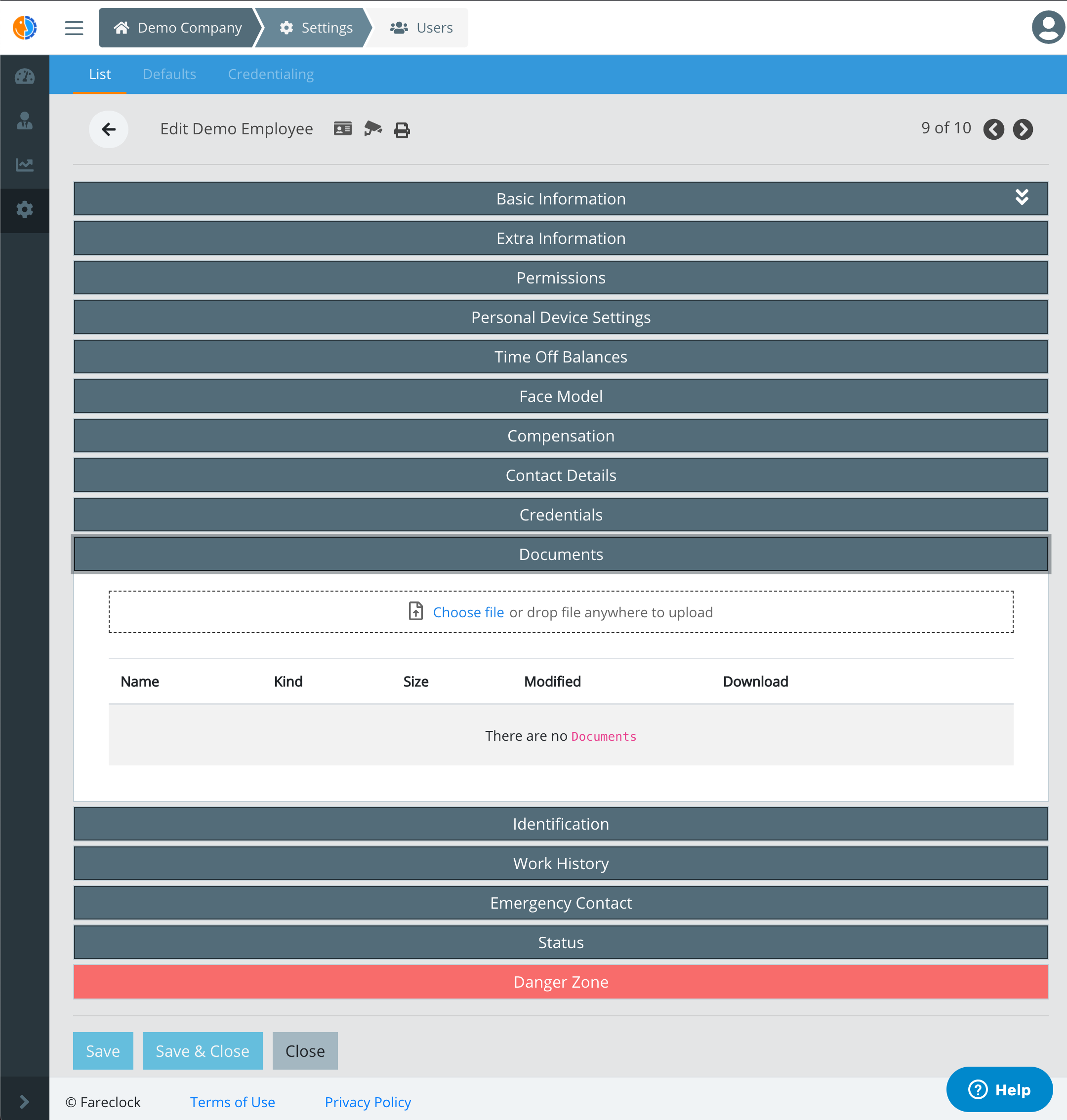 To upload a file, either drag and drop and file over the Documents section, or click the "Choose file" link to open a file explorer window and select the file. You can upload any file, such a photo, pdf, word document, excel spreadsheet, text file, etc. In the document editor, you can change the name and Save. From the document list, you'll be able to download the file, as well as delete it.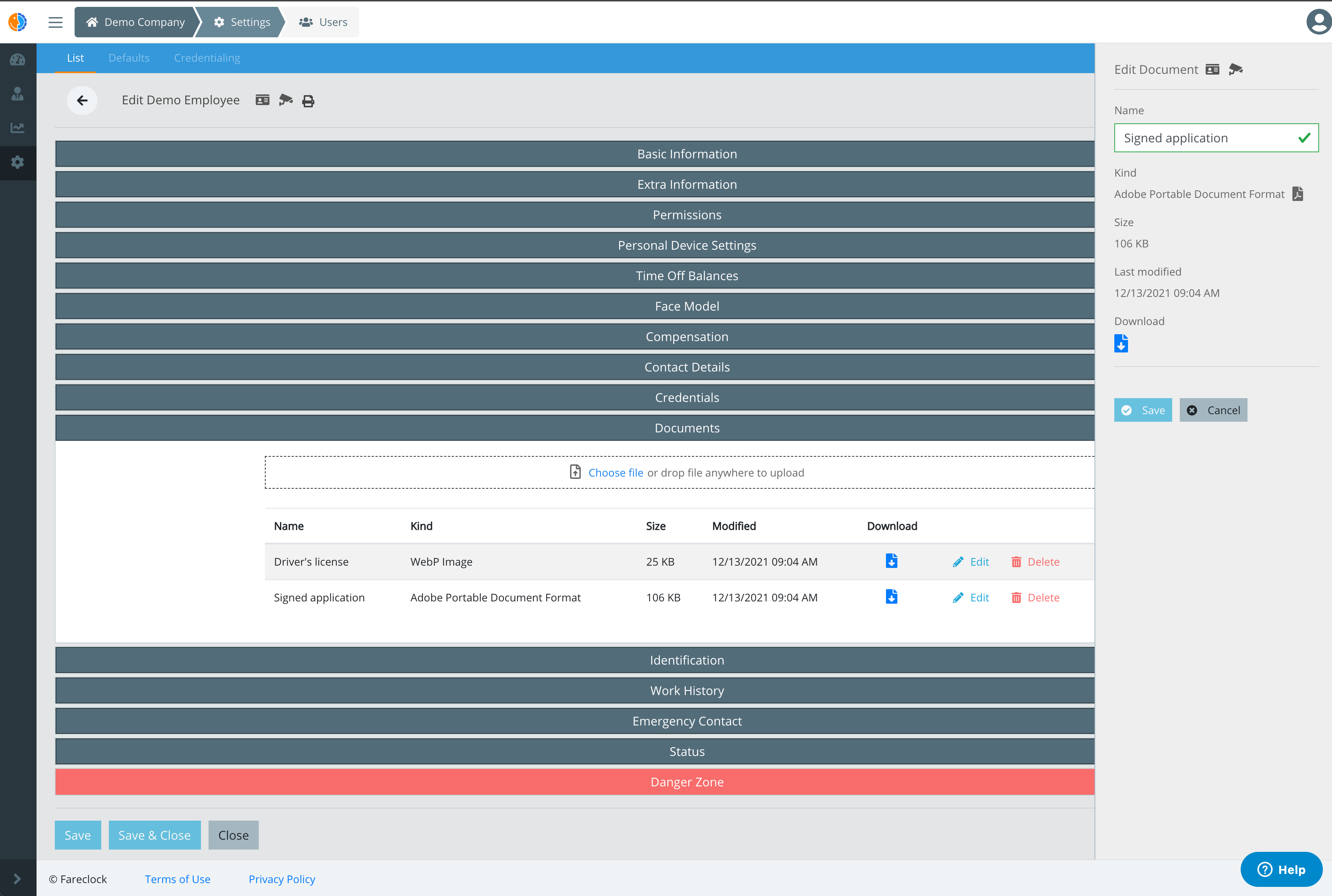 Files must be under 2 MB. If a photo is over 2 MB, you'll have the option to compress it to 2 MB. Just click on the blue Compress button.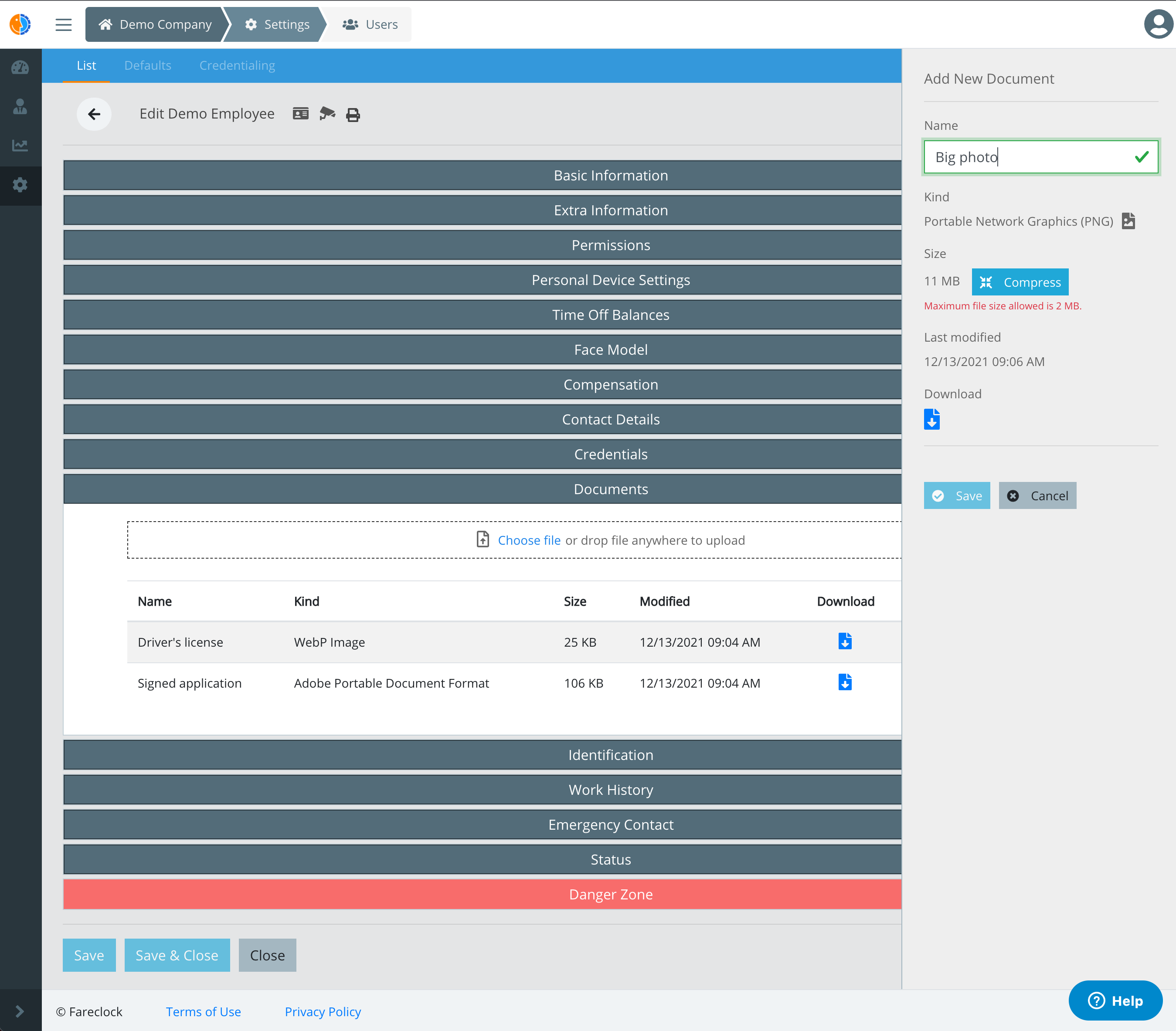 Up to 25 documents per worker may be uploaded.